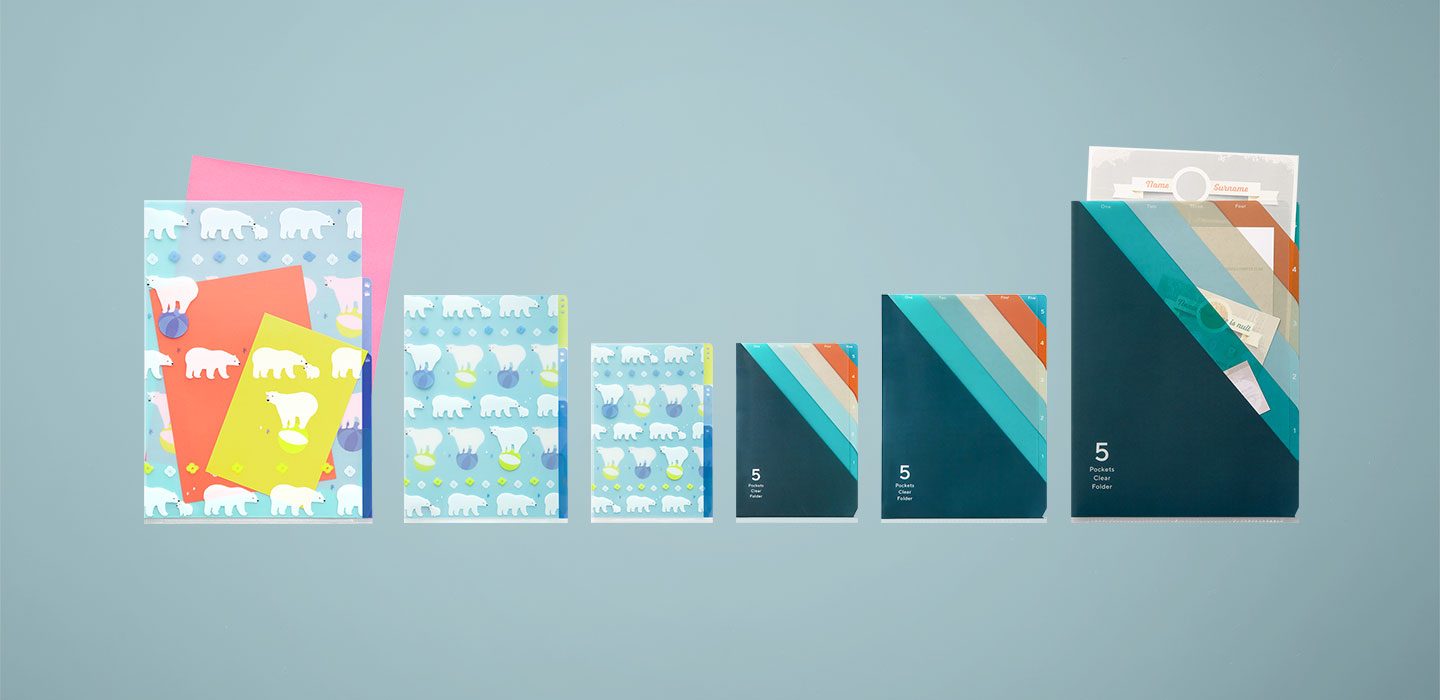 CLEAR FOLDER
Clear Folder with Several Pockets Perfect for Sorting Out Documents
MIDORI clear folders have several pockets that help you organize your documents for each use.  You can enjoy the pile of prints on the clear folders.
MIDORI multi pocket clear folder was born in 2005 as a quite new clear folder perfect for sorting out documents with the pockets. The front and its inside partitions are printed in different patterns. The pile of several patterns create a unique design of the clear folder.
There are 3 sizes ― A6, A5 and A4. You can choose your favorite size according to your usage. A6 is easy to carry in your bag and good for sorting out small things like receipts, DM, pictures and postage stamps. A5 is a good size for tickets and leaflet. You can put papers together when traveling. A4 is a common document size used at home, school and office. You can use it in many occasions.
3 pockets clear folder
A6: H175xW119xD1.3mm / A5: H220xW159xD1.3mm / A4: H310xW220xD1.3mm
5 pockets clear folder
A6: H175xW119xD0.8mm / A5: H220xW159xD0.8mm / A4: H310xW220xD0.8mm
Common specifications
Made of PP